Water is essential to human life, and whether you are trudging through the Amazon rainforest or surviving a post-apocalyptic disaster; humans need water! Survival water filters are essential for long journeys or for stays in areas that may or may not have perfectly clean water. Some people (myself included) even like to filter water at home or in their own hometowns.
A lot of people attach water filters to their taps at home or have water filtration systems in their fridges. A person can only go 3 days maximum without water! Clean water is often taken for granted in more developed countries, but in less developed countries; the quality of water cannot be guaranteed, so a solution for clean drinking water is a must. Enter the survival water filter.
Engineering developments in the 21st century have enabled survival water filtration devices to become simplified and portable, and a lot easier to carry around than they used to be! These new portable water filtration devices are the perfect addition to any go bag, camping trip, long hike in the hot sun, or just simply the clean freak who is concerned with having the best water quality possible.
These survival water filters below are built to sift out waterborne bacteria and remove parasites or infectious bodies from the water. There is a very large range of options when it comes to water filters, and in no certain order, here are 13 of the best survival water filter options available on the market.
What are the best survival water filters?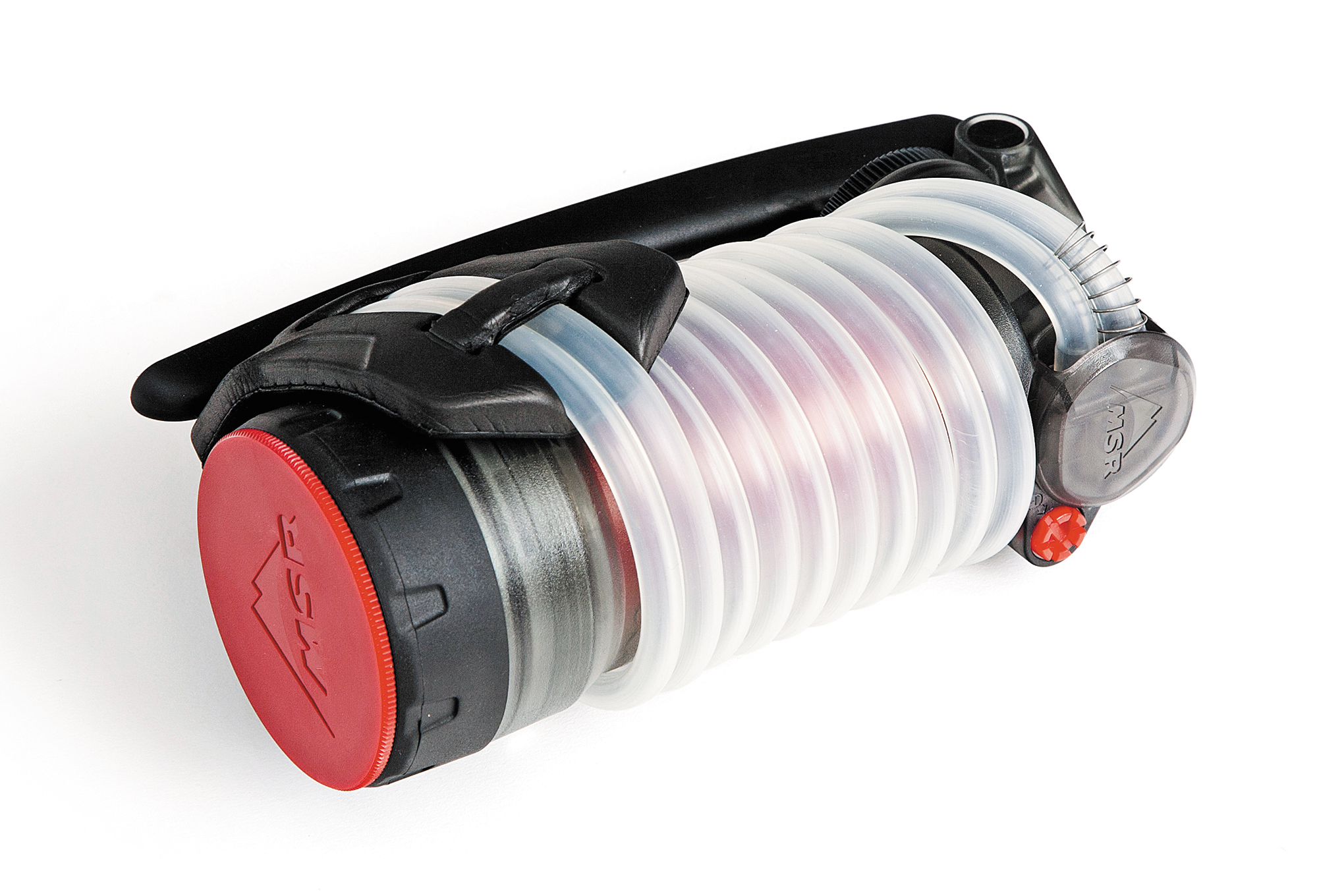 This 'purifier pump' is actually used by branches of the American military and when it comes to backwater, this pump really pulls out the big guns. The MSR Guardian is known for effectively tackling bacteria, parasites, viruses, and dirt. Its concrete and solid frame allow it to withstand both incredibly high and low temperatures while still performing its duty at an astounding 2.5 litres per minute.
The MSR Guardian is also self-cleaning upon each use. It weighs 2.19 pounds and can filter up to 10,000 litres.
Also, at the start of the year, MSR released the MSR Guardian Gravity Purifier which is a cheaper – gravity fed option.
Sale
MSR Guardian Water Purifier for Backcountry Use, Global Travel, and Emergency Preparedness
Military-grade water purifier pump removes viruses, bacteria, protozoa, and particulate from contaminated water sources virtually anywhere on earth
Meets NSF protocol P248 testing standard of the U.S. military, using medical-grade fibers to provide protection from the tiniest waterborne threats
Pumps at a rapid 2.5 liters per minute, treats up to 10,000 liters of water, and withstands freezing, drops, heavy use, and harsh environments
Pump self-cleans on every stroke, providing consistently fast flow rates with zero hassle—no backflushing or filter-scrubbing ever required
Ideal for backcountry, expeditions, global travel, and survival; purifier pump measures 8.2 x 4.7 inches and weighs 17.3 ounces; made in the USA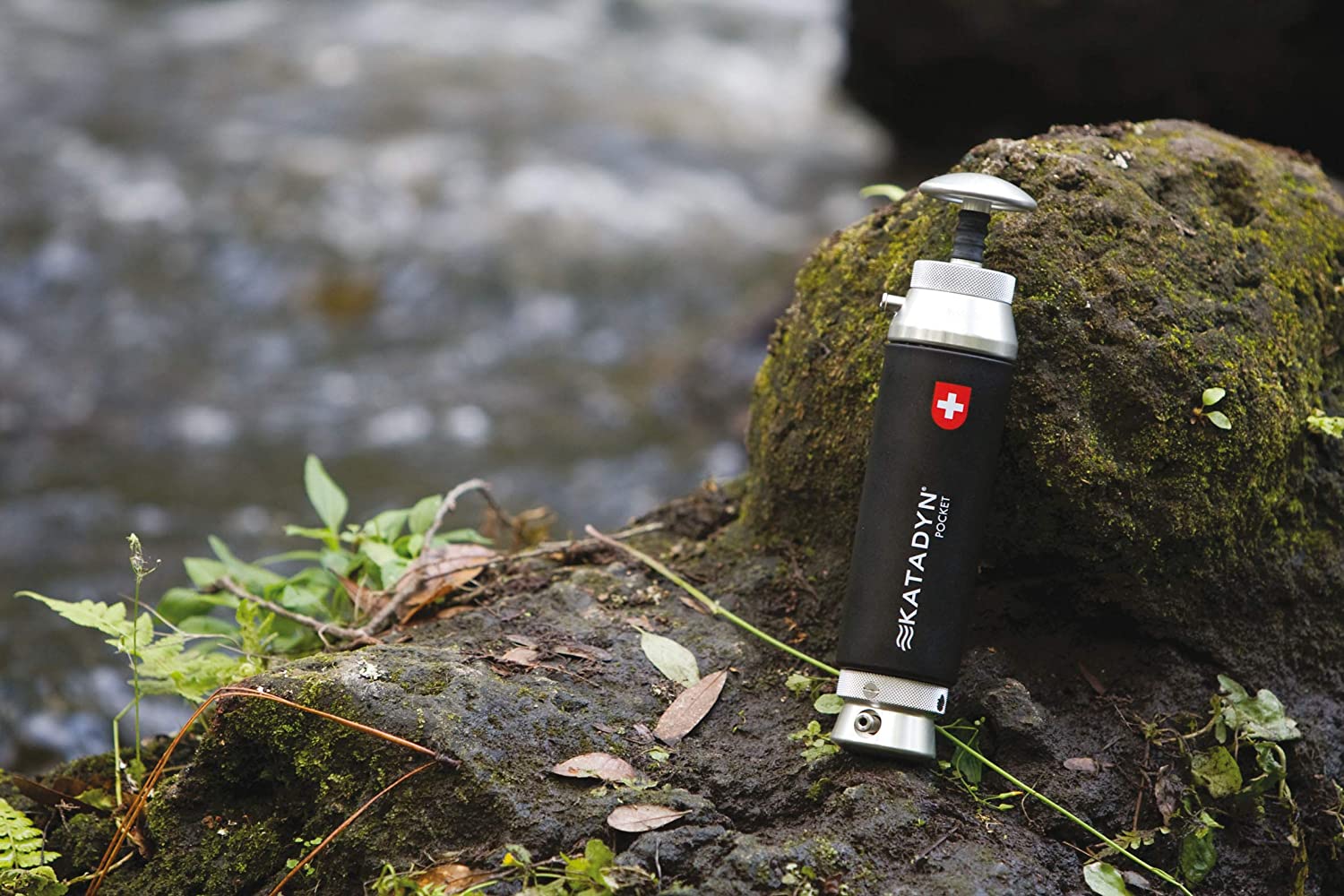 The Katadyn Pocket is a survival water filtration beast and handles 13,000 gallons at the rate of a litre per minute. However, although it is an impressive filtration device, it is actually quite small.
It is the perfect travel companion, as it only weighs 7.4 ounces, but it does not skimp on its filtration abilities.
The Katadyn Pocket boasts that no microorganism larger than 0.2 microns is able to get through this filter, even though it is small! This filtration device is used by the U.S. military and international wanderers alike.
Sale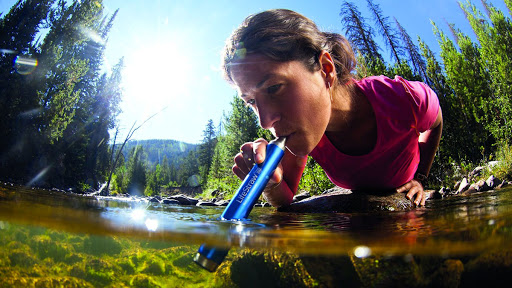 The LifeStraw Personal water filter is used all over the globe by non-governmental organisations. This filtration device is extremely light and portable; it only weighs 2 ounces! This filtration device has a 0.2-micron filtration level and was used after the Haiti earthquake during disaster relief.
This survival water filter eliminates 99.99% of the parasites and bacteria that cause infection and disease. Known for its impressive flow of 1.7 litres every minute, this filtration system is 'survival mode' designed; meaning that you can drink directly from the source you are filtering from if you need to (without waiting a long time for filtration to occur).
One survival scenario downside to the Lifestraw is that it is designed for a single person to drink at a source of water. This isn't going to allow you to quickly or easily filter a lot of water. They do have a growing product line though and offer other water filter options.
The technology in the Sawyer Products Mini is some of the most advanced of its kind. The filter is set at 1 micron, and it is made in the 'sawyer' tradition with extremely advanced technology. The device is small enough to fit in a hand, and weighs a mere 2 ounces, similar to the aforementioned 'Lifestraw Personal'. Really a great size for your bug out bag.
The only downside is that it does not filter chemicals or viruses, unfortunately, which gives it a few holes as a survival water filter. However, it is almost 100% effective when it comes to parasites and bacteria.
It is an ideal option for outdoor wanderers and ultralight backpackers, though it, unfortunately, is not self-cleaning and requires a wipe and manual clean after use. You can attach it to a separate compartment or drink it straight from the water source.
Sawyer Products MINI Water Filtration System
0.1 micron squeeze filter. Ideal for outdoor recreation, hiking, camping, scouting, domestic and international travel, and emergency preparedness.. This high performance Mini filter fits in the palm of your hand, weighs 2 ounces, and filters up to 100,000 gallons (30 times more than comparable filters)..
It attaches to the included drinking pouch, standard disposable water bottles, and hydration packs, or use the straw to drink directly from your water source.. The filter removes 7 log (99.99999%) of all bacteria (like salmonella), as well as other harmful bacteria that cause cholera, and E. coli, and 6 log (99.9999%) of all protozoa, such as giardia and cryptosporidium. These removal rates equal or exceed other filter options.
Two 16-ounce reusable squeeze pouches. Two 7-inch drinking straws. Two cleaning plungers (syringes).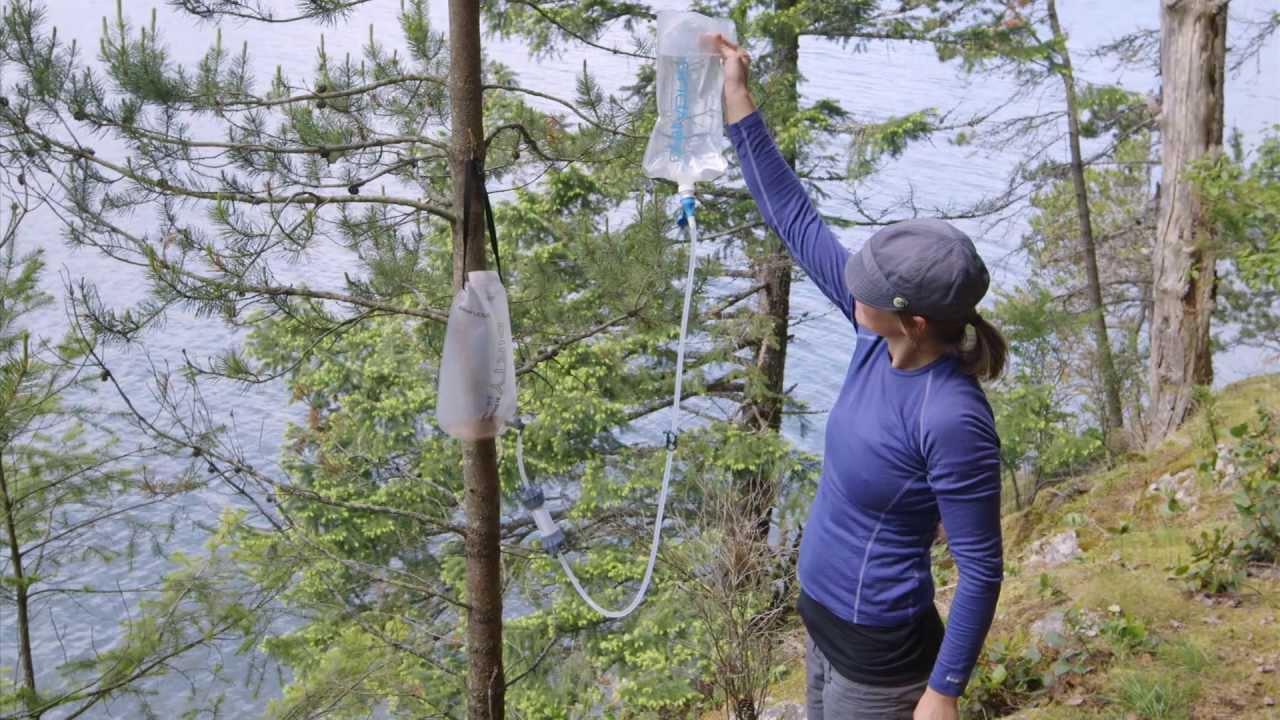 The Platypus Gravityworks 4 Litre is perfect for camping or hiking trips; as it is a gravity-assisted filter. This survival water filtration device works quickly and effectively at 1.75 litres every minute: processing 1500 litres. Similarly, to the aforementioned filter though, it does require manual cleaning through backflush.
However, this cleaning process only takes about 4 seconds. The Platypus Gravityworks survival water filter more than passes EPA guidelines, eliminating 99.9% of parasites and bacteria in the water that it filters.
The Platypus can hold up to 8 litres of water (4 clean and 4 dirty), and only weighs one pound all up! It also possesses a filter of 0.2 microns.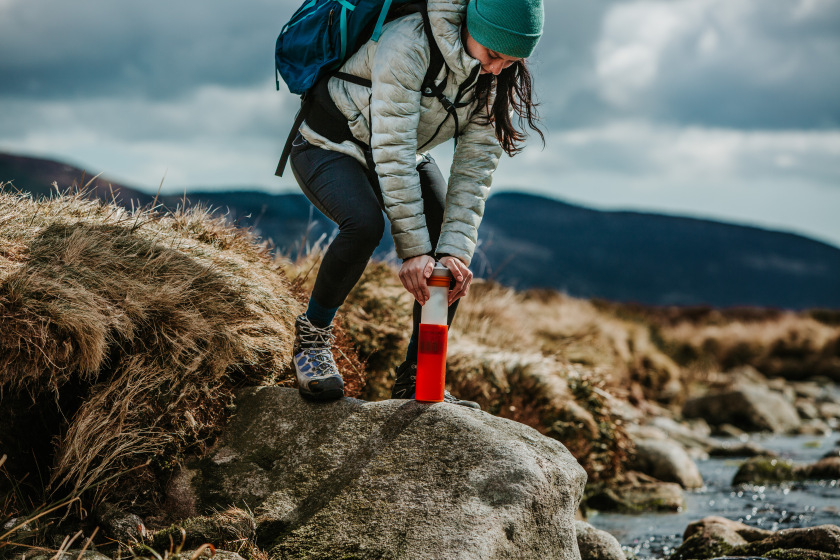 The Grayl Ultralight is an award-winning water purifier, getting the closest to 100% of any water purifying device that we have looked at so far (at 99.999%!). The device tackles bacteria, viruses, parasites, and protozoan cysts. It is not an over intense device, even though it takes 30 seconds to filter a litre of water.
This Grayl Ultralight is a small, light, and compact survival water filter; with a three-level cartridge technology. Its total weight is 10.9 ounces.
GRAYL Ultralight Water Purifier [+ Filter] Bottle (Coyote Amber)
COMPACT: 16 oz. purifier bottle makes safe, clean drinking water from virtually any freshwater source
FAST AND EASY-TO-USE - Ideal for international travelers, hikers, and emergency prep kits
REMOVES WATERBORNE PATHOGENS (e.g. Hepatitis A, Norovirus, Rotavirus); Bacteria (e.g. E. coli, Salmonella, Cholera); and Protozoan Cysts (e.g. Giardia, Cryptosporidium)
AWARD WINNING [OnePress] design — Just Fill from any sketchy freshwater source, then Press on a low surface (e.g. ground), then Drink safe water, anywhere
FILTERS particulates (e.g. sediment, silt), many chemicals (e.g. chlorine, benzene) and heavy metals (e.g. lead, arsenic); zero aftertaste, eliminates bad odors, improves clarity and flavor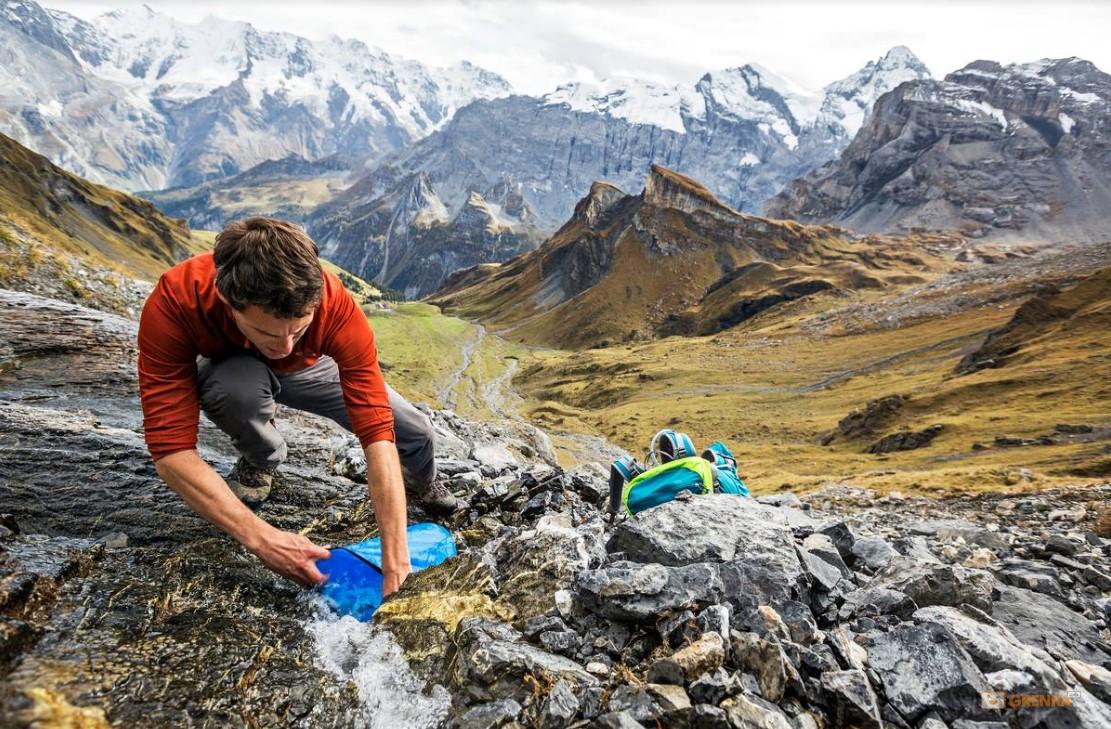 The Katadyn Gravity Camp filter is an extremely good quality 6-litre bag, which has a built-in indicator of when to replenish stock. It has a 0.2-micron 'ultra' filter which can handle up to 2 litres per minute.
It can provide up to 1500 litres per minute completely stripped of disease-causing bugs and parasites. The Katadyn Gravity, unlike the recently examined other filtration systems, comes in its own 2-pound backpack.
No products found.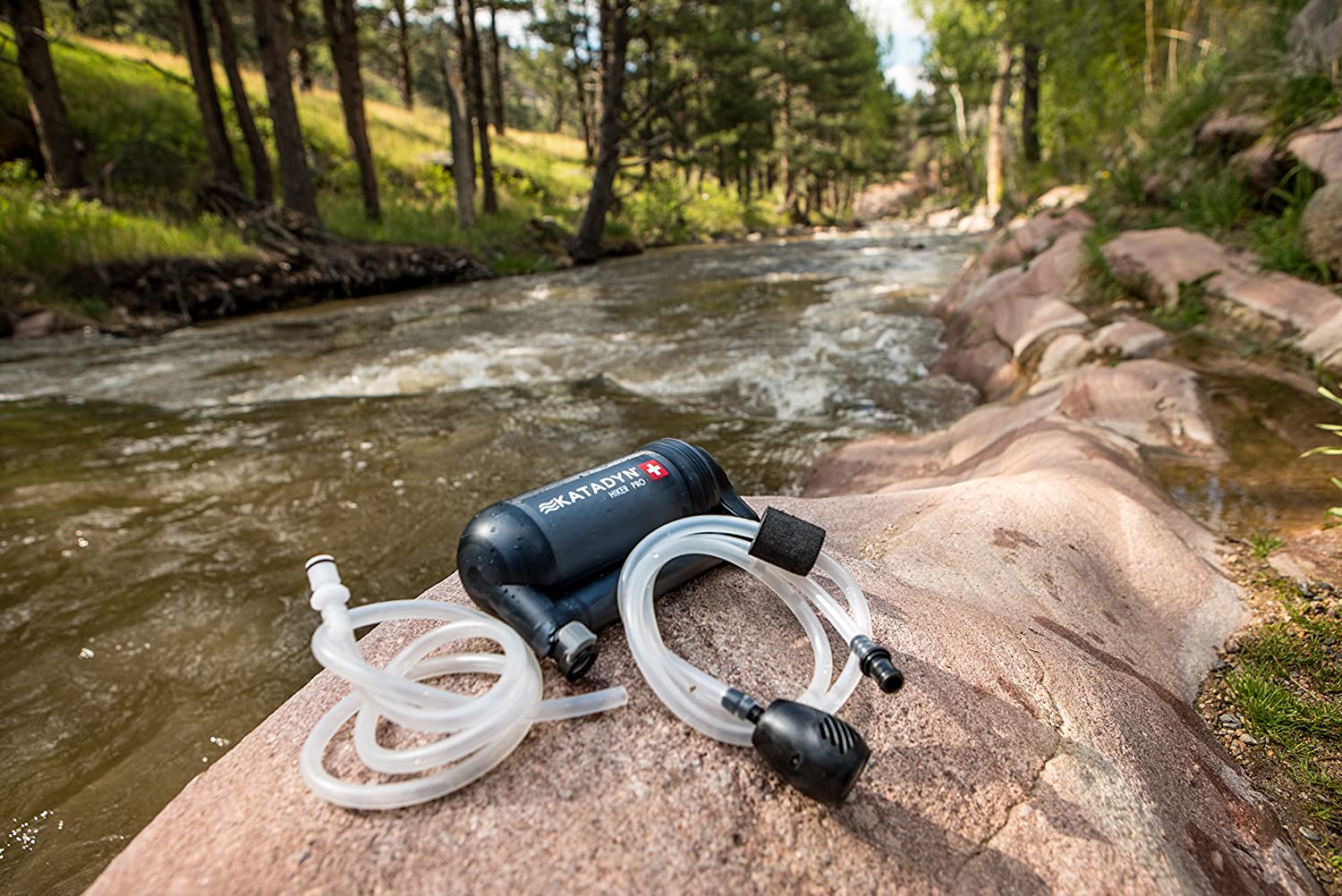 The Katadyn Hiker Pro Microfilter is designed for the outdoor adventurer, as it is very easy to use and light enough to carry around on hikes. The 0.2-micron filter is able to weed out algae, protozoa, and cysts.
This filter also handles chemicals and odours, which improves the taste of your filtered water too. This survival water filter is light, weighing in at only 8 ounces.
Sale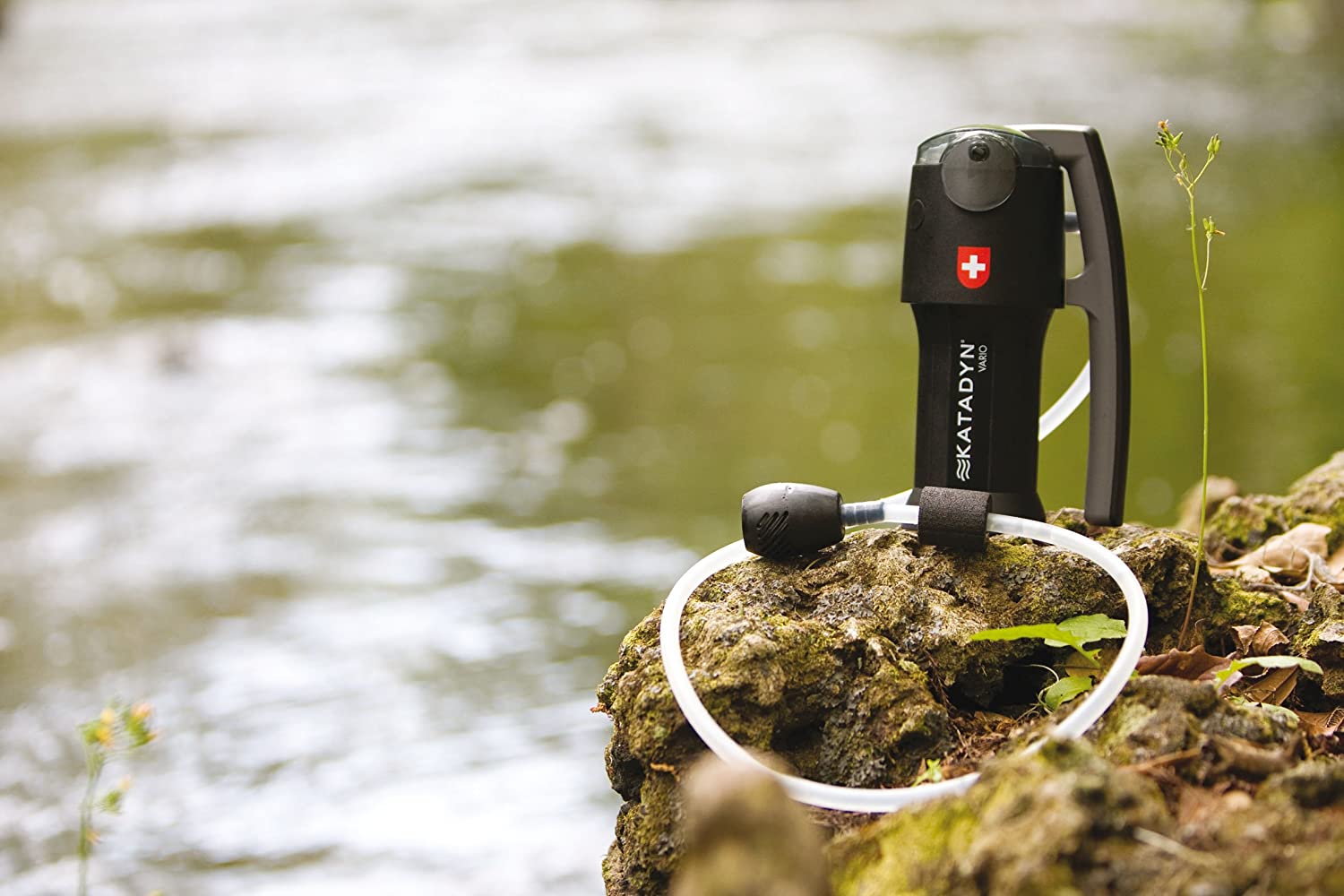 This survival water filter is extremely versatile, housing two specific modes, depending on how quickly you need the water filtered. The Katadyn Vario houses a three-way filtration system; it starts by looking after water clarity, then taking care of bacteria, and finally by sorting out chemical residue at the bottom of your filtered water.
This system however is a little bit heavier than some of its competitors weighing in at 1.4 ounces, with a filtration unit of 0.2 microns.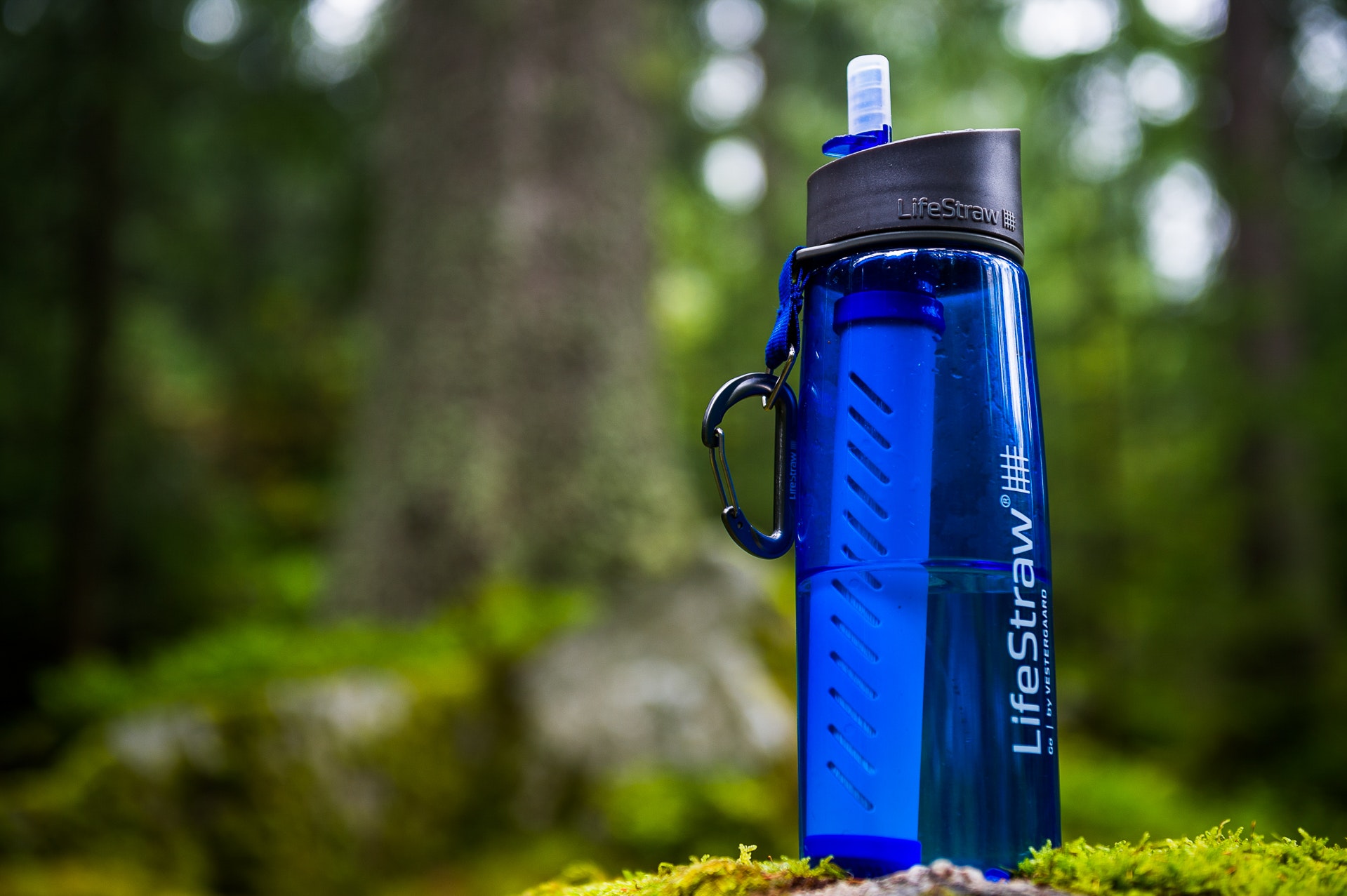 Lifestraw Go does exactly what it says on the box, it is for those who are on the go! As the name indicates, it is mostly used by hikers and those who are exploring the great outdoors.
The technology of the Lifestraw Go survival filter eliminates 99.99% of waterborne bacteria and parasites, including e-coli. The straw filters at 0.2 microns and the entire device weighs 7.8 oz.
No products found.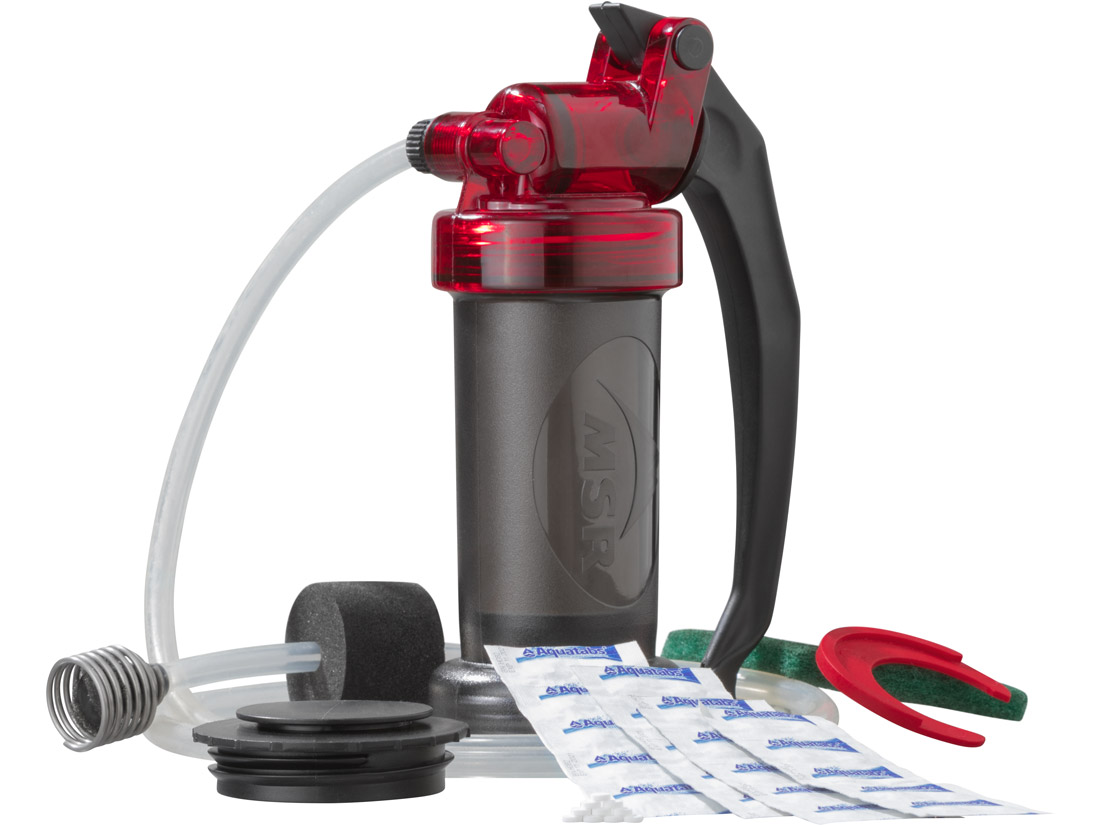 The MSR Miniworks Ex Microfilter is known for being durable and trustworthy. This filtration device has a carbon element and can withstand heavy and frequent use.
It works at 1 litre per minute and is entirely self-cleaning. The filtration system eliminates 99.9% of bacteria and parasites; and clears the filtered water of all chemical, odour, and poor taste. The cartridge itself can handle up to 1,000 litres at any one time.
MSR MiniWorks EX Backountry Water Filter
Microfilter water filter pump for hiking, backpacking, camping, travel, survival, and emergency preparedness
Replaceable carbon and ceramic filter removes bacteria, protozoa, organic compounds, and particulate, delivering clean, taste and odor-free water
Pumps at a rate of one liter per minute; compatible with a variety of wide mouth water bottles, and hydration bladders (sold separately)
Meets NSF protocol P231 for removal of bacteria (99.9999%) and protozoa (99.9%); one replaceable filter cartridge treats up to 2,000 liters of water
Pump measures 7.5 x 2.75 inches and weighs 1 pound; storage bag included; manufacturer's limited lifetime warranty; made in the USA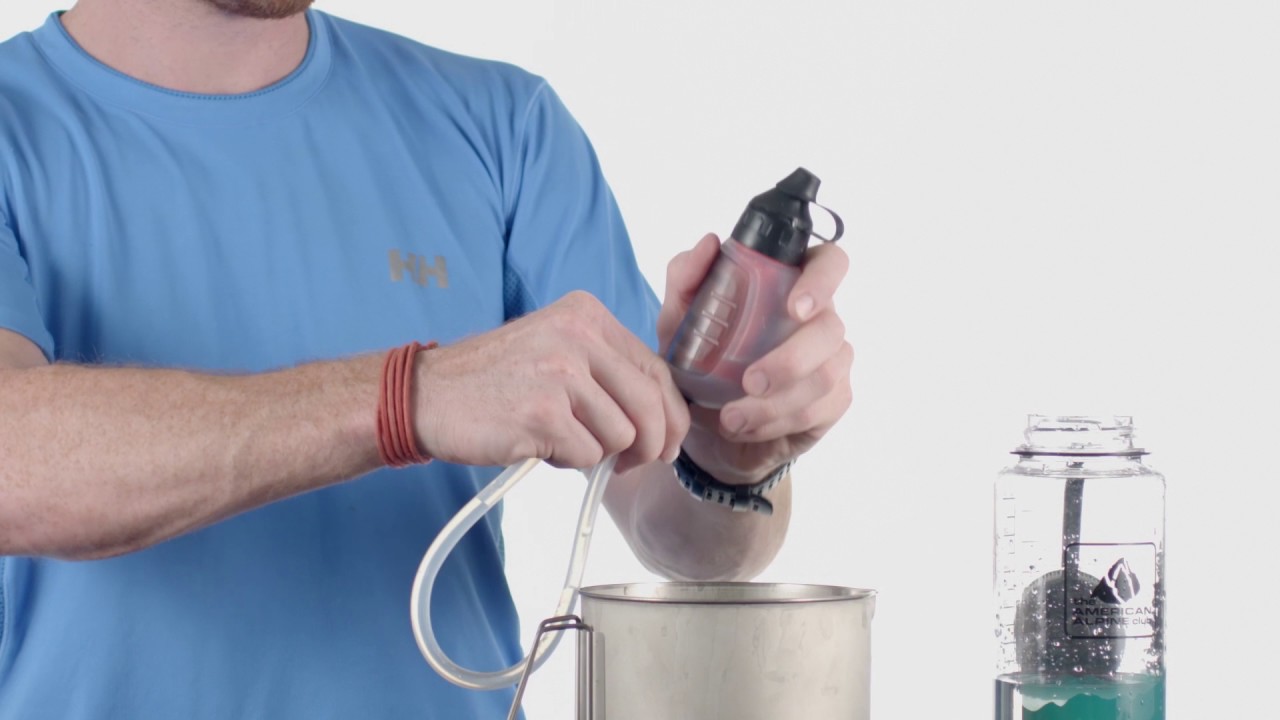 The MSR Trailshot Micro Filtration System can be drunk directly from the water source and has a flow rate of 1 litre every minute. It contains a 0.2-micron filter which eliminates the vast majority of bacteria and parasites (at a rate of 99.9%). It is both easy to use and easy to clean.
Sale
MSR TrailShot Pocket-Sized Backcountry Water Filter
Pocket-sized lightweight water filter cleans water on-the-go for hiking, camping, traveling, and emergency preparedness
Drink directly from the source or fill a water bottle or hydration pack; easy one-handed operation filters one liter in 60 seconds
Ultralight (5 ounces) and compact (6x2.4 inches), it fits in a stash pocket for trail runners, hikers, and mountain bikers
Hollow fiber technology allows water to pass through but traps harmful protozoa, like giardia and cryptosporidium, and bacteria, like salmonella
Effective against bacteria (99.9999%), protozoa (99.9%) and particulate; filters up to 2,000 liters without iodine, chlorine or other chemicals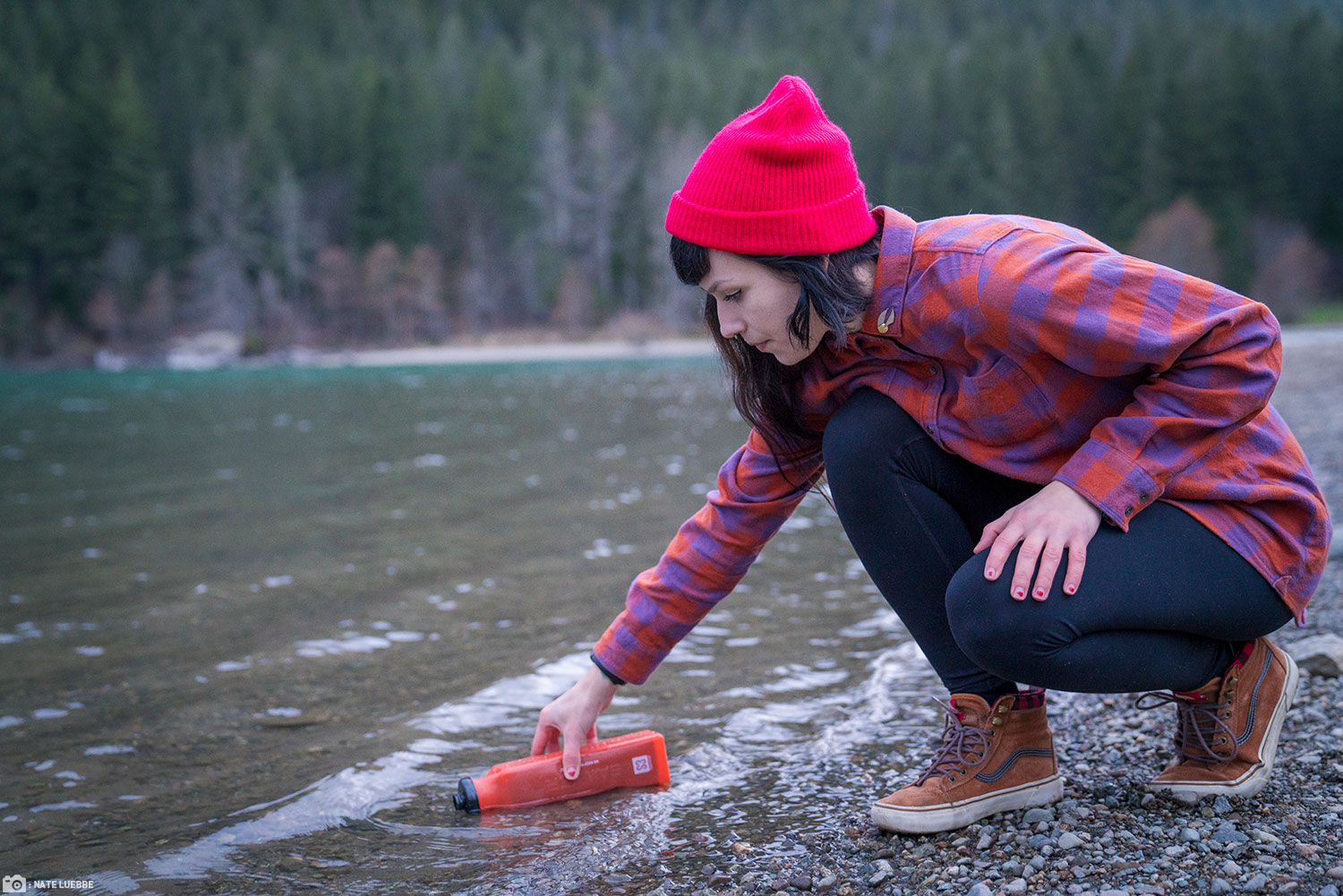 The Sawyer Products Select Series filtration devices combine speed, power, and effectiveness in their operation. They have an incredibly effective 0.1-micron fibre filtration system and provide the cleanest water you could want no matter what the need. The filter eliminates over 99.9% of bacteria and parasite invasion. It also attempts to block potential chemical invasions and virus attacks.
Conclusion
No matter which survival water filtration system you choose to go with in the end, a filtration system is a vital part of any adventure kit, as it can save you in a dangerous situation and prevent potential illness. Filtration devices can be used in both the developed and developing world, in the home and in the outdoors, and in any situation! A reliable water filter acts as insurance against the unexpected and is a good way to protect your health and wellness in any circumstance.
Survival water filters are a perfect gift for those who love travel and adventure, and a great thing to carry around with you on long journeys. We cannot always be certain that the modern conveniences we enjoy today will always be there, and I would always suggest being prepared with one of the aforementioned 13 water filtration options.
About the Author: Lauren Groff is an online article writer and proof-reader at Do My Assignment and Coursework Writing. She enjoys writing about outdoor adventure and survival. She is also an editor at Online Assignment Help writing service.