Editors Note: A guest post from Julie to The Prepper Journal. Some takeaways here for not only college bound students but for any of us being thrown into a communal situation.
Being a college student is challenging. It has multiple advantages, yet some of its disadvantages might drive you crazy. For instance, dorm living is something some students enjoy, yet many pretty much hate. In the end, it all depends on your background experience. Sharing a room with a person you've never seen in your entire life can be tough, but it could also be an enjoyable experience.
In order to make the best out of your college years, we've provided some tips on how to survive living in a dorm. What are the things that you should know? Is there anything that you could change? How can you manage conflicts? Let's discuss all these and see if it helps you.
Buy Earplugs
College is going to drive you crazy if you are not used to a lot of noise. Loud music, loud people, loud cars, loud debates – you are going to experiment all that. Dorms are really noisy and can make your life miserable if you don't prepare correspondingly. You might need a good pair of earplugs in order to sleep well.
If your neighbors get on your nerves, make sure you manage the situation properly. Don't come out of the room and yell at them, nicely knock on their door and ask them to turn it down. If they don't cut it down, talk to the RA. He or she is going to know how to handle these types of situations.
You Have No Privacy
Sorry to disappoint you, but college means a complete lack of your privacy. Your dorm is the only place where you can find your peace, but if you don't get along with your roommate, that might be difficult too. Anyways, don't freak out. Any campus has places where you can be alone, like spiritual rooms or the counseling center. You just need to find them!
To be honest with you, there is a high probability that you are going to spend 90% of your time with different people. You are going to share a room with someone, eat with someone else, and study in large groups. Of course, you can always choose to avoid crowded places, but where's the fun in that? You're going to have enough alone time after graduating, so enjoy these years!
Buy Essentials
College is not the place for bubble baths and scented candles! You are going to wait in a long line before taking a shower, so get used to it. If you thought living in dorms would be comfortable, surprise! It isn't! But that doesn't mean that you can't enjoy it. You just have to be prepared for it. Therefore:
Buy cleaning products! You should clean up the shower cabin before getting in it. You should destroy any bacteria and keep yourself healthy
Buy flip-flops! Please don't shower bare foot, that can be really unhealthy for your body. Bacteria can be found everywhere, especially in common shower cabins
Keep your hair and body products with you at all times, don't leave them in the shower. It's college – people are going to use them
Buy a bathrobe to wear when you get out of the shower. It is cozy and fluffy, and a great asset to help carry your showering supplies.
Prepare to Accept
You are going to meet new people and make new friends in a second! That is the best thing about college. It is always nice to make new connections and deal with new personalities. Well, almost… even though you are going to meet amazing people, you should also prepare for personalities which don't correspond to your values.
Unfortunately, that's when conflicts start to appear. Or should I say fortunately? Learning how to deal with difficult personalities can be a plus in the long-term. Think about your future job – you are going to meet people you don't like for sure. So, why not practice solving conflicts beforehand? College is a great place to start. Some advice:
Avoid fights or verbal accusations of any kind, that might really get you in trouble
Try to figure things out and find a solution for any problem
Explain what bothers you and act maturely
Be patient and don't overreact.
How About Food?
You might like the food or not. Anyhow, freshmen have only one option usually – the cafeteria. If eating there does not satisfy you enough, don't do it. Eating food you don't like is going to get you sick (been there, done that). Make sure you talk to your parents about options to avoid nasty food. Don't consume too much fast-food, you are going to put on a lot of useless weight. Remember to stay active, and try to eat as healthy as possible!
Make Friends with the RA
Ken Robertson, former RA coordinator, and freelancer for one of the best resume services online, shares his opinion. "The RA is probably the most important entity in your dorm hall. Get to know him or her! Having them by your side is going to bring you important advantages. For once, you are going to make a new friend, and meet a new type of personality. You are also going to have someone to go to in case of a conflict. If the RA likes you, he or she is more likely to help in difficult situations."
Enjoy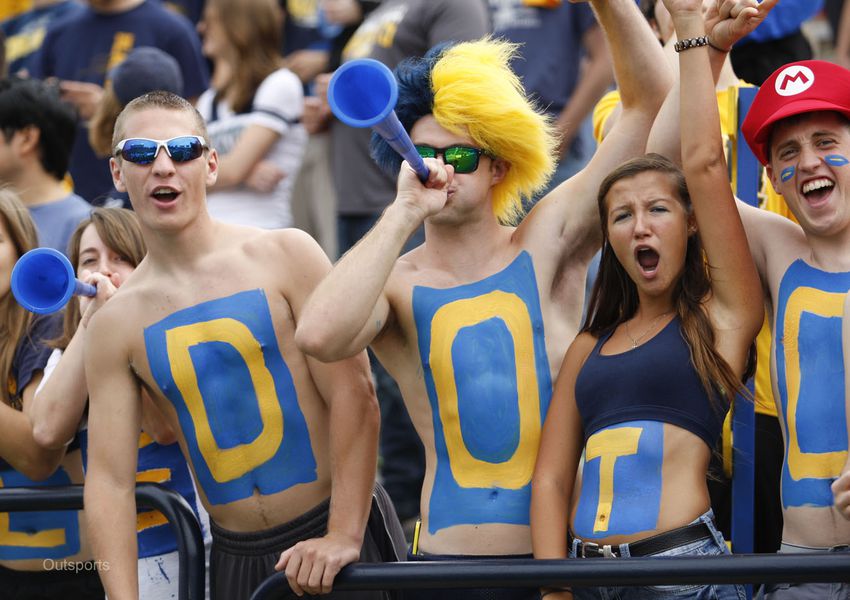 Even though there are difficult situations you'll have to deal with in college, don't forget to enjoy it. College time is fun time, as challenging as it might be. Make new friends and discover yourself! Get involved in different clubs or intramural sports! Join volunteering activities and help the people around you. Attend parties (but drink responsibly!) Embrace the experience and let it change you!
Wrapping Up
No matter the circumstances, don't forget to have a good time. Watch out for fake friends and conflicts, study a lot, buy your cleaning supplies, and avoid nasty foods. These are the rules of surviving dorm rooms. Good luck!
Ra Ra! Follow The Prepper Journal on Facebook!