Editor's Note: This post is another entry in the Prepper Writing Contest from valknut79. If you have information for Preppers that you would like to share and possibly win a $300 Amazon Gift Card to purchase your own prepping supplies, enter today.
---
On October 21, 2016, the internet broke. Netflix, Twitter, Paypal, and more were all hacked, and it took most of the day for representatives from the many major companies affected to find, fix and implement the problems. For most people, this was a minor disruption to their day. To my teenage daughter, the SHTF situation we've all been waiting for was occurring right then and there. She instantly lost at least half of her ability to communicate and find news, she lost her entire source of entertainment, and she lost the ability to pay for anything online, even if temporarily.
I think it's safe to say that we could all live without Twitter. Netflix is a great modern convenience, but we could live without that too. What would happen, though, if we lost Wikipedia? I know that I reference Wikipedia at least twice a day, whether it's for random historical trivia, information I need for work, or items of interest I'm using to plan my next prepping project. To lose access to what I consider to be the major source for all accumulated human knowledge would be a major blow. News recently broke that the Turkish government is preventing it's citizens from accessing Wikipedia.
The outage I referenced earlier was one of the largest in the short history of the internet, and it was, fortunately, quite temporary, lasting around 12 hours. What if it affected your personal PC? The infamous computer hijacks and ransomware that have been plaguing PC users for the past few years often destroy and corrupt enough of your internal data that it cannot be recovered. What if it were permanent? That could be an EMP attack or a CME that wipes out all power, or it could be a targeted hack that we can't figure out how to solve, or something else entirely. What happens if our government passes laws similar to those already in place in Turkey and many Asian countries which prohibits access to sites which they have decided contain information they don't want shared?
I don't have all the answers to these problems, but I know one potential solution – Local Data Backup. Most amateur computer owners have one or more PCs, with probably only one or two copies of their most important data – resumes, scans of birth certificates and other legal documents, family photos and more. The true solution is to have many copies of your important data stored locally, updated frequently, and maintained in a Faraday cage in case of an EMP attack.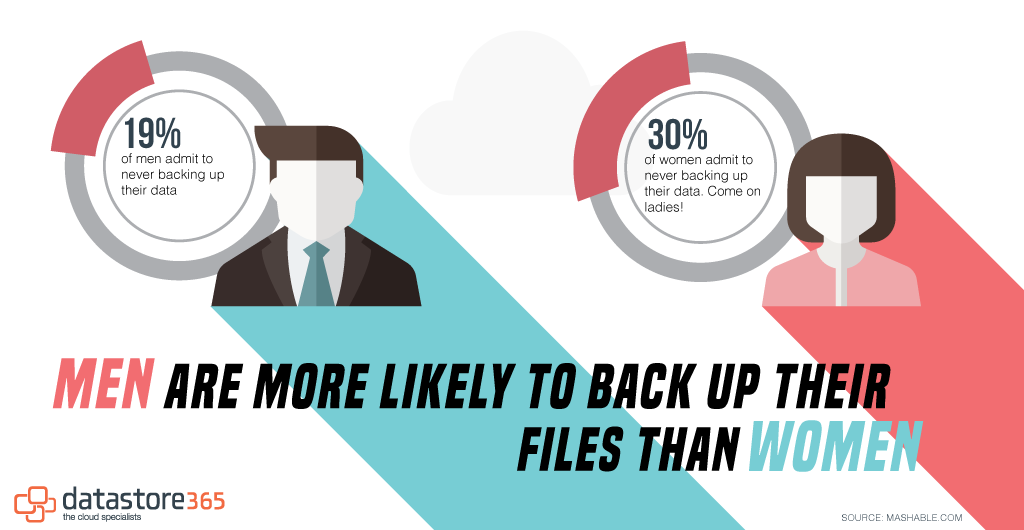 To start, you'll want a high-capacity data external storage device. I would recommend at least 8 terabytes of storage space per unit, and multiple drives if possible. You should also have at least one or two flash drives that store at least small parts of this information. This should run you about $200. That, and an older computer or tablet with a USB cord and an internet connection should be all you need for this invaluable project. I've heard some preppers who prefer to maintain optical discs with information on them, but a number of the solutions I want to implement will require files that are larger than the storage capacity of a single DVD or CD. You'd also have to consider storage space – all those discs and the disc drive itself will take up more space than a single external drive.
Personal Data comes first
The chances of any computer contracting a virus or a worm while you're surfing the internet (yes, even you Apple people) is significantly higher than the chances of an EMP attack happening in next few weeks. It's important to have a copy of your birth certificates and other important documents, including copies of social security cards, recent pictures of your immediate family, address and phone contact information, and other information available for bug-out situations, and it's valuable to have that data stored in a variety of locations, including on your external hard drive. It is also highly recommended that you maintain a copy of receipts or warranty's for major appliances, and pictures of each of the rooms in your house. It is possible that, in the event of a major flood or fire, that you could use these items to help increase the amount of money you can get back from home insurance as proof of at least some of the major items you're keeping in each area of your house.
Second, survival. One of the first tricks that preppers learn when getting involved in the lifestyle of preparedness is that it's possible to download a wide variety of "prepper manuals" online, including military survival PDFs and other documents. You could even save valuable web pages and articles for offline viewing. I have printed many materials to put in a binder, but again, that takes valuable storage space, and could be easily destroyed in a fire or a flood. My digital copies of data, so long as they remain well-protected in their Faraday cage, are safe from most dangers.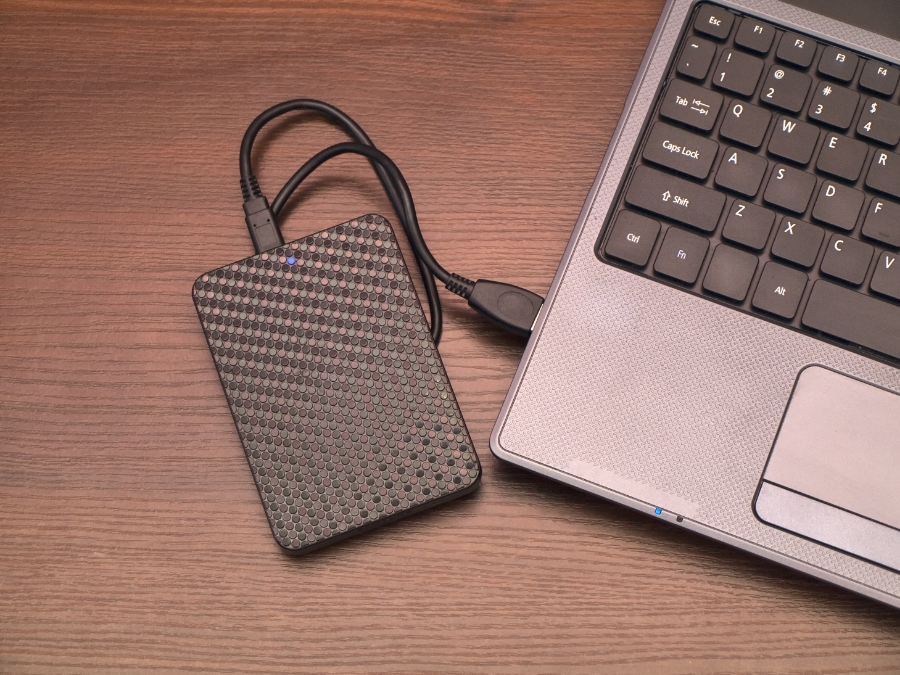 Next is the broad category of "items of personal importance" which could include almost anything that you find important to keep around. What's in my collection? Family photos & videos take up a large bulk of my storage space. A simple feed scanner that you can purchase on Amazon for about $100 will allow you to scan and store thousands upon thousands of photos onto your external drive, where they are well-protected from flood damage and fading due to aging, and where you can easily gift them to another relative to open up more storage space under your stairs for prepping supplies. All of my wife's hard work on our family tree is now scanned and preserved in it's own folder as well for the next generation to continue the work, as are my grandfather's old diaries we've been left. I also keep a local copy of any digital media I own, which is everything from digital copies of Disney movies that come for free with the Blu-Rays I've purchased for my kids, to those new music albums that I've bought as MP3s because it was cheaper and more convenient than buying the disc. I've got downloaded digital copies of my Audible collection, and a few Kindle books as well. Essentially, if I've paid money for it, I have a copy of it on my external drive that I can download and access forever, even if these host companies go out of business or lock my accounts.
Additional data to backup
Finally, you can do what I've done and keep a localized backup copy of Wikipedia and other sources of world knowledge. Many of these archive sites allow anyone to download a full copy of the entire site, and with a Wiki reader, it's possible to maintain a version of Wikipedia which does not require the internet to search. In addition, you can also download a few other collections for posterity , including a huge collection of out-of-copyright novels from Project Gutenberg that could keep you reading for your entire lifetime without having to purchase a new book.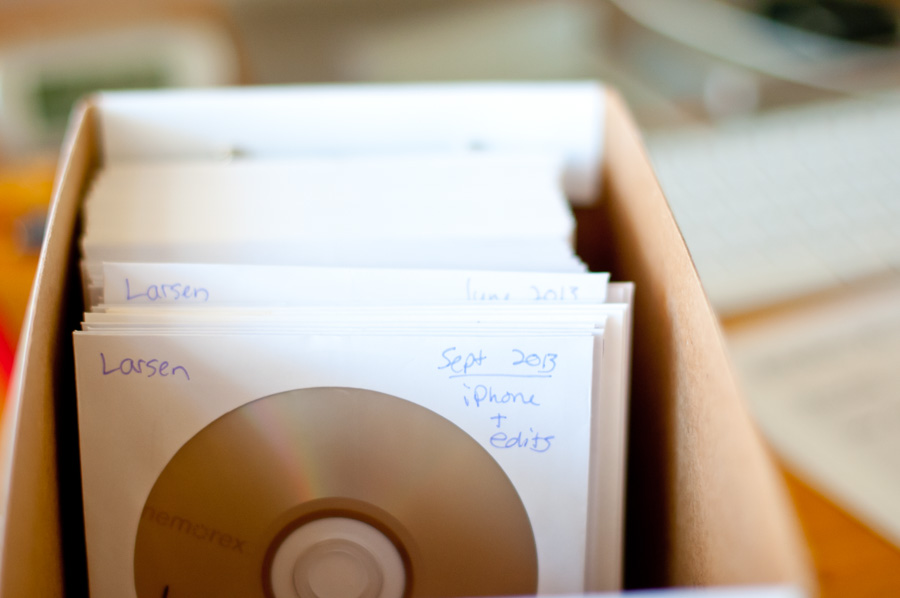 I believe that maintaining at least a bare-bones minimum of these documents and files is essential regardless of whether you take the steps necessary to protect this data from an EMP. For that, a Faraday cage – an enclosure completely surrounded by metal on all sides – is important. There have been thousands of people before me who have discussed the creation of such a device, so I'll leave them to it. Suffice it to say that if an EMP occurs, it is widely assumed that almost all electronic equipment that is not protected is in jeopardy. That means that if you are taking the time to store data, you also need to store some kind of old computer or laptop capable of accessing the data, and a backup copy of installation files for programs you can use to read them. That means that you want a PDF reader installed, as well as programs that will allow you to view photos and videos, and if you have movies or audio-books tied to a service like Audible, you'll need to have those installed.
Is this doable for Preppers?
The value of a project like this is in the details. First, it preserves a large amount of your family's history, making it more accessible for younger, computer-savvy members of your family to learn about and carry on the knowledge we have as a modern society and many of the traditions that you hold dear. Second, this is a great way to make more space in your life (for prepping supplies, or whatever else you want to have). I was able to re-gift fifteen banker's boxes worth of photos, VHS tapes, diaries, CD-ROMs and floppy discs full of data and combine them into one external hard drive, and I purchased a second drive to send to a distant relative overseas as a holiday gift that meant the world to him. Finally, I truly believe that with cloud computing, government regulations on access to information, and an ever-increasing life-or-death reliance on technology, there will come a time when the freedom of the internet and our personal data will be under attack. Having at least a portion of that knowledge stored in a metal trash can in your garage where Big Brother can't find it might make all the difference.
Is this an expensive project? Yes, it certainly can be. A good quality hard drive along with a backup copy of a computer and a Faraday cage could cost a pretty penny. There's no doubt that this is a long and difficult project as well. Even with a fairly fast feeder scanner for photos and small documents, but with searching and downloading times for files, and figuring out how to store this data for ease of use, it took me the better part of all Winter and Spring to make this a reality. How much of this would be useful in a true SHTF situation? Potentially quite a lot, potentially not at all. The information on that Wikipedia backup might be invaluable, but you may also not have the electrical power to access the data. As a project that has so many qualifications, this is likely not applicable to all preppers, but for those who have enough backup water filters, have installed their solar panels, and have too many boxes of old photos you can't get rid of, this is a great project to start this year to help not only modernize but also to help prepare.